Virco Zuma School Chairs really are the next generation of church classroom / Sunday School seating.  Not only is the Virco Zuma chair an ideal blend of comfort and style but it is also built to take a "beating" and last for years in any environment.  Choose from a dozen bright colors to match your church's decor and personality.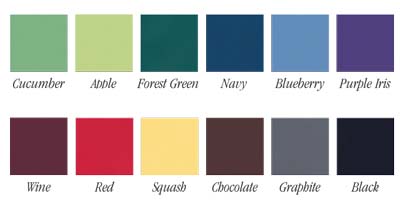 Every Virco Zuma 4-Leg Stack Chair features a comfortable waterfall seat, durable tubular framing, upper back flexibility, lumbar support, eye-catching leg accents which match the seat color, and adjustable swivel gliders.  Every chair is also available in several heights (10″, 13″, 15″, and 18″) allowing the perfect fit for the ages of your children.
Several of the models of Zuma Chair are available with quick shipping;
Black, Navy, and Cobalt Blue – in 13″, 15″, and 18″ height.
We are ready to help your church save money on the Zuma School Chair from Virco.  Our unique ministry allows us to offer furnishings for your church at a substantial discount however we do not offer a completely eCommerce experience so please be a good steward, take the step to contact us and we will be able to save your church money.