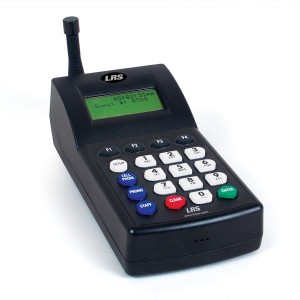 Long Range Systems (LRS) has introduced the T7470 Freedom Transmitter which is replacing the popular T7460 Freedom Transmitter. The T7470 adds several features to its already impressive list while at the same time enacting no price increase. The Freedom transmitter has the functionality to notify via text messaging, phone messaging or via LRS pagers.  Your organization now has the "Freedom" to do what is best for your unique environment!  Below is an overview of the 7470:
The 7470 is a total solution working with both LRS pagers and cell phones;
The 7470 Freedom means you can reach everyone including those without mobile phones;
For larger applications the initial investment can be greatly reduced;
For larger applications reduced pagers will also result in reduced maintenance costs;
Gives your organization the Freedom in how you contact your people;
Gives your people the Freedom in how they wish to be notified.
The 7470 Freedom Transmitter Provides the Following Features:
One-Way Cell Phone Texting and/or Voice Messaging*
Ability to Page LRS Pagers
Customized alpha-numeric messaging
Can support up to 9,999 pagers and unlimited cell phones
Easy-to-Read, 16-character by 4-line display
Selectable paging modes
Clock is built in
Anti-theft feature
All-locate feature
Tracking will continue paging until page is cleared
Convenient range testing mode
Reliable UHF frequency (420 – 470 MHz)
Can operate on 110V or 220V
Small footprint of 4″ x 8″
An Internet connection is needed for cell phone texting and voice messaging
*Please understand that cell phone texting and voice messaging require a third party service plan to fully integrate.
For the best pricing on the 7470 Freedom Transmitter and all Long Range Systems Products and Pagers, please contact us.