Church Furniture Partner is featuring our entire line of Whitney Brothers Cribs at sale pricing to assist churches in upgrading their church nurseries to meet federal safety standards.  These CPSIA Certified Cribs are built in the USA but priced by Church Furniture Partner like they were imported.  With these new federal regulations requiring significant expenditures, our desire at CFP is to lessen the financial impact for your church by saving you dollars!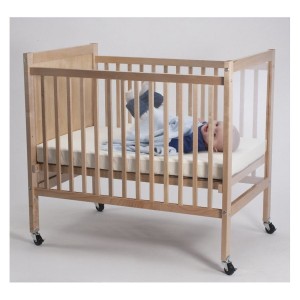 If you're not familiar with what has been taking place in the childcare industry related to the change in these standards, this link  — Crib White Paper (PDF) — will provide the background and context for what is taking place across the country.  Some crib manufacturers are actually experiencing shortages of their products as childcare providers rush to make sure they are in compliance.
At Church Furniture Partner, we'd love to come alongside your church in the task of making your church nursery be as safe and as compliant as possible.  You can contact us here or give us a call at 419.469.6411.  You'll be glad you did!